POS MEDIA GROUP
MISSION STATEMENT
Our mission is to help our clients to increase the sales of their products. We seek to achieve this by offering a total solution of retail products and services that influences shopper behavior.
THE COMPANY
POS Media is the European market leader in retail media, providing a wide range of services and point-of-sale advertising tools with a presence in six Central European countries with related offices in two additional countries in Western Europe.
In 2018, POS Media celebrated it's 20th anniversary as well as a major strategic partnership with the Asian retail media leader, Omni Marketing Global which allowed POS Media to operate in 24 countries worldwide.
We are the partner of choice for retailers such as Ahold, Carrefour, Metro, SPAR, Tesco, Lenta, Magnit thanks to our proven track record of maximizing revenue, reducing costs and improving the in-store environment and shopping experience. We represent top global brands such as Unilever, P&G, Coca-Cola, Nestlé, Mondelez, Heineken, and many more.
OUR HISTORY
POS Media was formed in 1998 as IMIGe Czech Republic, with the objective of copying successful concepts across Europe. With a primary focus on point-of-sale advertising, the company quickly expanded into Hungary, Slovakia, and Poland. Headquartered in Prague, the company rebranded as POS Media Europe and opened offices in the Netherlands, Germany, Ukraine, and Russia. In 2018, POS Media signed up a strategic partnership with Omni Marketing Global.
OUR FOOTPRINT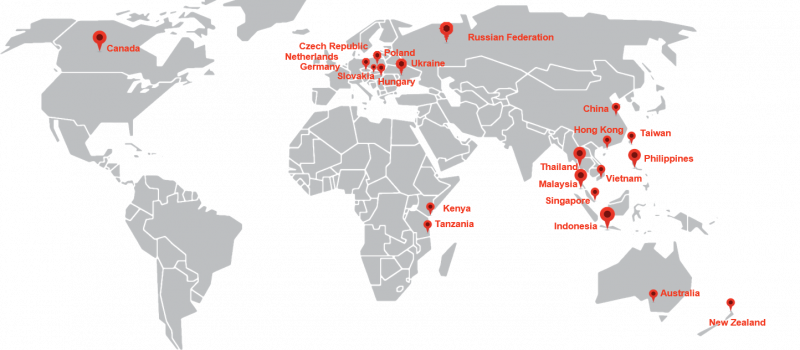 ETHICS HOTLINE
To support our continuous efforts to promote compliance, ethical behaviour, conduct and adherence to POS Media policies, we have implemented a global confidential Ethics Hotline.
The Ethics Hotline is a confidential tool available to use for any business partner, employee or other stakeholder to anonymously share information on any violation of our policies or applicable legal framework.